It won't surprise you as an investor if I say that when we invest in share market for very short time period; say for one day to few days, we overlook all the essential factors like complete history, growth rate, profitability ratios etc. which one should consider while investing in share market. If this is the case with you also then this article has a lot of things to impress you.
What we look after, is the return on that stock or change in price of that share in recent past (within few days or weeks). So, if we can't stop ourselves to try our luck then why should not we do it in a systematic way?
How to make money in share market?
In this article I am going to disclose some unique methods which can be used to make money in share market. These are the methods which are not listed in any book or directory. These methods are based on author's own stock market experience. So be careful to apply them because the author won't be responsible for any type of loss due to the application of these methods.
Method 1:
Step 1: Select the stock exchange in which you want to invest.
Step 2: choose an index.
Step 3: Check out the stock which is performing very poor.
Step 4: Go through the news for the same stock in various newspapers and make sure that
nothing is going wrong with that particular stock, company or industry.
Step 5: Now wait for the movement when it goes down at its deepest.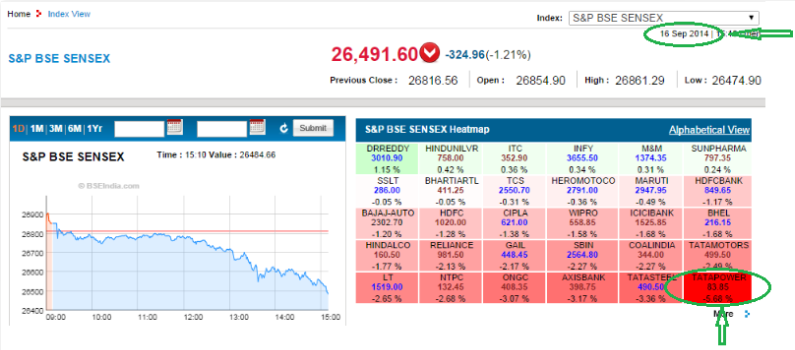 Step 6: Invest in the stock to earn profit in coming days.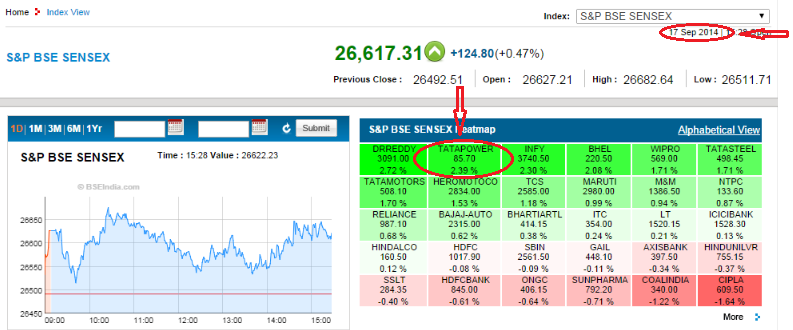 The degree of return may vary from stock to stock.
Method 2:
This method is profitable only when market is going to operate smoothly in near future and not expected to fall down.
Step 1: Select the stock exchange in which you want to invest.
Step 2: Choose an index.
Based upon your capacity to invest, you can choose more than 1 index.
Step 3: Check out for 2- 3 highest losing stocks on that day.
Again no. of stock can be increased based upon your ability to invest and take risk.
Step 4: Go through the newspaper and make sure that there are no specific reasons for the same.
Step 5: Invest in these stocks.
Step 6: Repeat step 3, 4 and 5 for next few days. For this you should have sufficient amount to invest.
Step 7: Sell the stock when you find it at the top of index because of its increased price.
Important tips for this method:
Don't invest all of your money first day. If you have chosen an index which consists of 100 companies, you should invest below 1% of your total amount for one company's stock to take the advantage of better opportunities in future.
Don't sell the stock if its price is not increasing and keep patience.
Disclaimer: MonetarySection.com will not be any way responsible for trading losses incurred using any of the techniques/ methods mentioned on this website